Do your leaders have the skills required to lead a high performance safety culture? Track each leader's safety leadership capability
Measure safety leadership capabilities by profiling individual leader's behaviours and attitudes:
Leading by Example
Setting Clear Expectations
Involving Others
Demonstrating Care and Commitment
Providing Feedback
Alignment and Awareness
Skills and Capability
The Safety Leadership Index provides personal insights to leaders so they can improve their leadership capability. It also allows organisations to benchmark their leadership capability profile and track improvements over time.
The Safety Leadership Index prioritises resource allocation towards delivering the targeted leadership skills and capabilities improvements required to drive a better safety performance.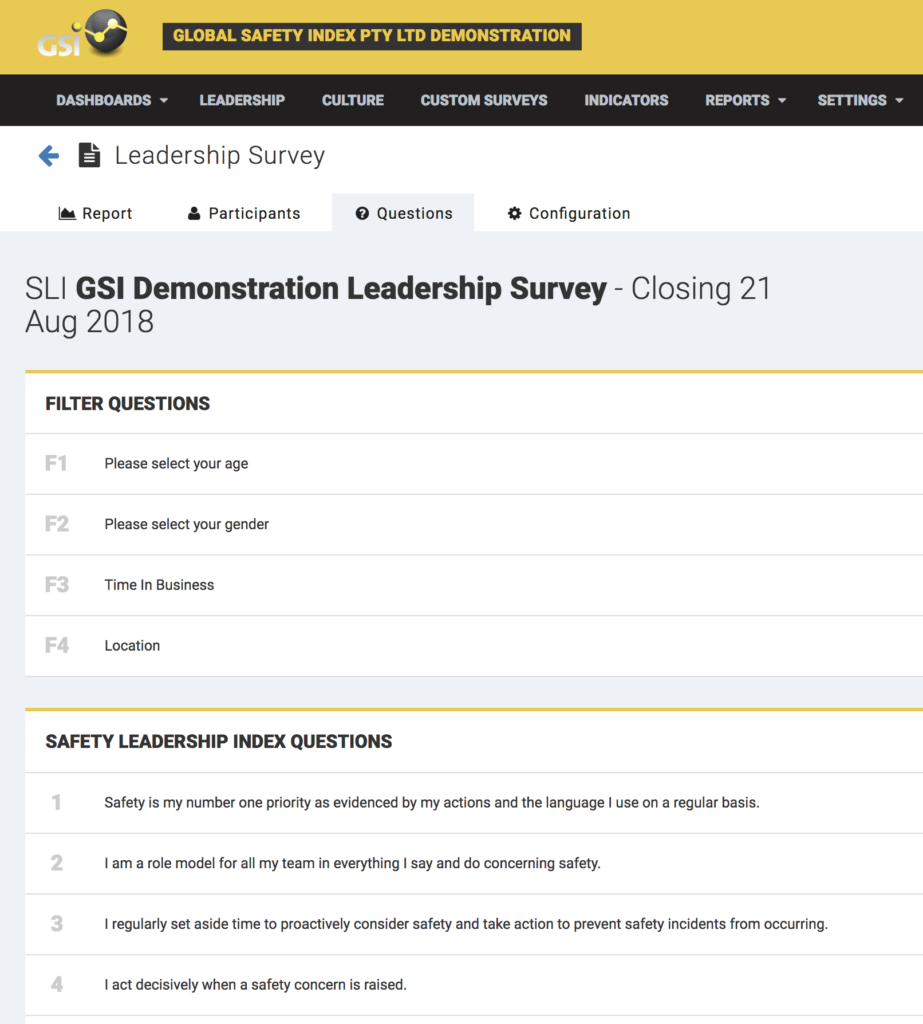 Once a leader's capability level as an effective health & safety leader is determined through the GSI Safety Leadership Index the next critical step is the development and implementation of a self-improvement action plan.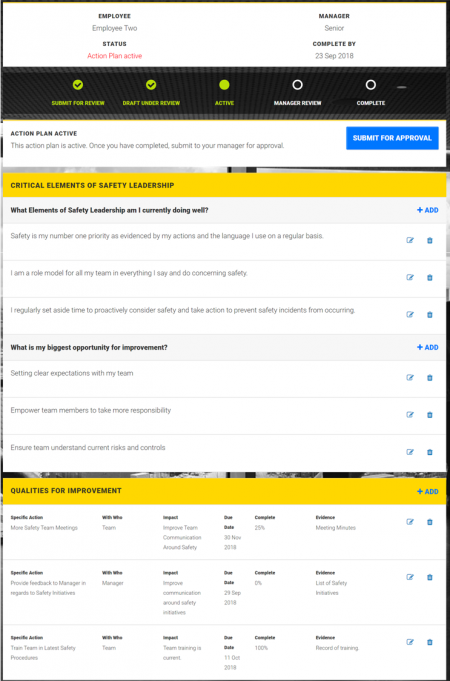 The online GSI platform includes an auto-generated, fully editable, leadership action planning system. Once a Safety Leadership Index has been completed the system generates an online action plan for each individual leader. The plan will include 3 areas of potential leverage and 3 areas of potential improvement derived from the index results. Each of these sections can be editable plus individual actions, timelines, resources/support identified, and completion %'s entered over time. The action plan is then submitted for approval and/or further editing until approved by the individual's senior manager. 
ACTIVE ACTION PLAN MANAGEMENT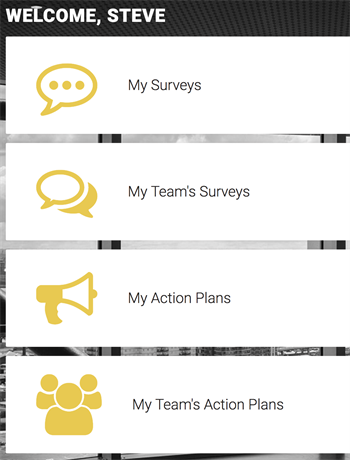 The individual leader updates the action plan over time whilst the senior manager can view online all of their direct report's action plans at any time. This action planning process promotes higher individual and collective commitment to an ongoing improvement of safety leadership capability and competence on an ongoing basis.  This enhanced safety leadership improvement will flow through to better decision making and actions by leaders resulting in an improved safety culture and thereby improved health & safety performance.