Keep track of your workplace health & safety performance using the GSI Dashboard
Frustrated being stuck with a single dashboard? Fed up with a system that does not allow you to create a dashboard that you want?
GSI's Generation 2 online Workplace Health & Safety system provides you with the freedom to create not only any dashboard but also any number of dashboards! You want to create an overview dashboard of key metrics that allows you to quickly assess health & safety performance at a glance? Do you need to create a dashboard that can be used by the Executive to assess the overall risk profile of the business on a monthly basis?  You want the operational managers to view a dashboard of just their business unit's detailed health & safety performance?  You can have all these and more! You can keep the same structure of each dashboard over time or modify them to any extent you like whenever you like or in fact delete them and create new ones at any time!
Create your own dashboard
Select what health & safety performance indicators to display on the dashboard
No limits on the number and type of different dashboards you can create
Create, edit or delete dashboards at any time
Have any number of dashboards automatically updating at the same time
If you can measure it you can display it
A robust online dashboard system with this level of flexibility, customisation and scalability allows organisations to better manage their data reporting and better communicate their health & safety performance in a way that is meaningful to all stakeholders.This results in safety initiatives being better understood, more readily accepted and effectively executed. The GSI dashboard is available online anytime, anywhere from any web-enabled device.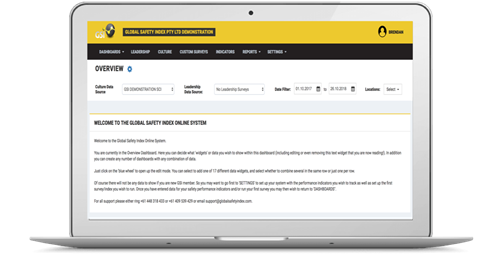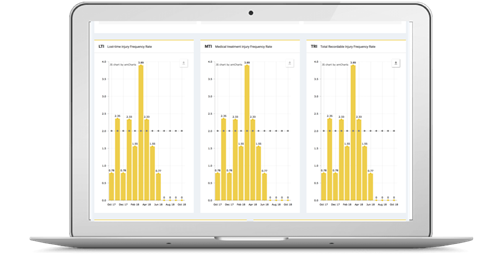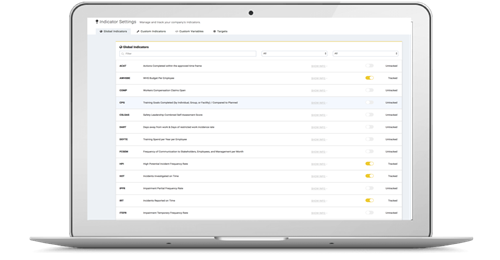 DO YOU HAVE A WELL BALANCED SAFETY PERFORMANCE INDICATOR SET THAT INCLUDES BOTH LEAD AND LAG INDICATORS?